We are Gelit
Doing things well is good for everyone.
I tasted the ravioli with sauce. Fantastic. My daughter doesn't eat sauce, but yours is spectacular and she told me: "Well done mom!"

Sarah, Gelit customer
At Gelit, we work for this every day. Making products that bring moments of joy and sharing together. To do this, we are constantly developing new technologies to produce frozen dishes that preserve their aromas and flavors once they leave our kitchens.
Today, our frozen products reach the tables halfway around the world, offering a simple and healthy experience of taste to hundreds of thousands of people.
Everything starts in the heart of Agro Pontino, at our production site just a stone's throw from The Garden of Ninfa. Being close to this wonder of nature encourages us to do more and more to protect it.
Healthy and exciting dishes, innovative technologies at the service of taste, respect for the environment and the people. This is our recipe for the company we want to be.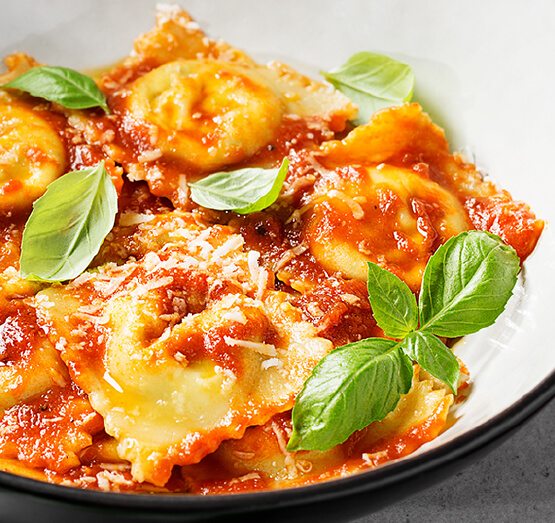 Mission & Values
The way we do things.
Gelit is a community of people who work together, and through the business, it cares for and contributes to the progress of people, the environment and the places where it operates. Gelit's business is about good food made with care.
At Gelit, we work every day with the goal of becoming a benchmark among Italian frozen food production companies. We do not only want to stand out for the quality of our products, but also for how we make them. After all, we are more than a company, we are a community of people working together for the well-being of our people and the protection of our land.
We want to make good food, the right way, taking care of those who choose our products, the people who work with us, the environment in which we work and live, and the community of which we belong.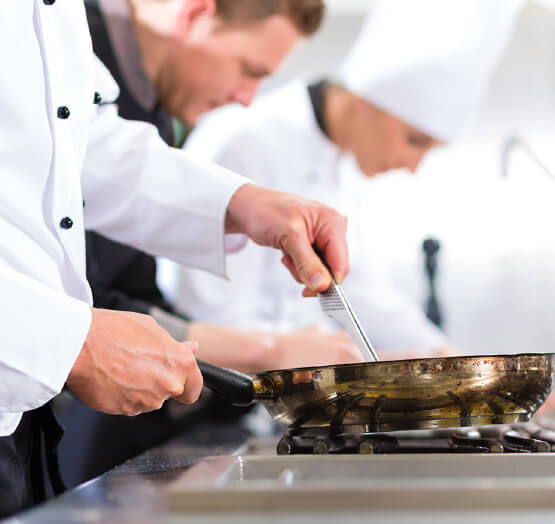 Purpose
Three fronts, one goal. Doing well and doing it better every day.
Environment
nstantly working to lower our environmental impact every day. Using increasingly fewer resources, with packaging made from 100% recycled paper, reducing total waste by 7% in 2022, and recovering more than 270 tons of paper waste in circularity, progressively using more and more energy from renewable sources.
The people
The people who work with us are the focus of our attention and supporting them is our priority. In 2022, 21% of the profits were distributed as bonuses to 95% of the employees, and also to support them during the health emergency. Over 12,400 hours of training were also provided.
Community
Most of us were born and grew up here in the Agro Pontino area, and we all owe respect and gratitude to this region. Taking care of our community is our priority. In 2022, more than 18,750 kg of food (+37%) was donated to families in need and goods collections were organized for Caritas, a local charity organization. Furthermore, we have been supporting neighboring companies for years by progressively narrowing our supply chain.